3D Max building design, 3D modeling, and rendering play a very important role in the architectural industry in the promotion and marketing of a variety of projects.
Architectural firms use 3D modeling and rendering, animation techniques, and walkthroughs to demonstrate their project. 3D rendering is a method that is used to convert a 3d model into images with photorealistic effects.
A good visualizer should be able to work not only with interiors but also be prepared to simulate a house, building or cottage.
It is all the easier because the principles of creating windows, doors, walls and everything else are approximately the same there and there.
But to lead a project without visualizations is impossible. Visualizations are pictures of future buildings. They are necessary because it is impossible to get into the head of the customer.
The visualization of a finished house in 3Ds max always starts with a drawing.
3D Max professional software
3D Max is a fully functional professional software system for creating and editing three-dimensional graphics and animations.
Well, when customers have a plan made in AutoCad or ArchiCad, then it will be easy to transfer it to the 3D max, then to make a model on it. But, in principle, you can get by with a picture with the dimensions affixed to it.
You have already drawn in your head a beautiful, convenient and comfortable cottage. The arrangement of furniture, the consumption of materials, the location of engineering systems (plumbing, lighting) and other important details should also be taken into account in it.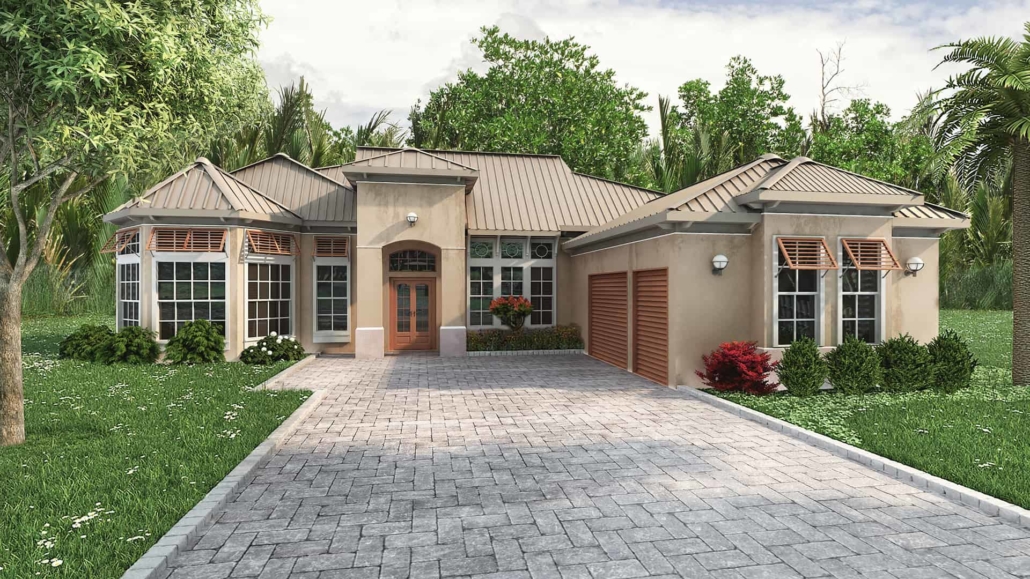 But in order to visualize it, you no longer need to draw primitive schemes by hand, because you can take advantage of the achievements of technology.
Creating a drawing requires some knowledge from the user, but rich functionality and useful tools can greatly simplify the task. Modeling according to the drawing is one of the simple ways to create a model, which allows you not to miss all the details and not to be mistaken in size.
The principle of such modeling is simple: in "3D max" a "substrate" with a drawing is loaded, and on top of it a contour is drawn that exactly matches the lines of the plan.
Thus, the walls of a house or apartment are very easily constructed, and the creation of a part (for example, a car part) by this principle helps not to miss the little things and get a 3D model in real sizes.
To solve such problems, there are special applications, such as programs for the design of buildings and structures. They provide accuracy of calculations, make it possible to present the final appearance of the building in real-time.
Architectural visualization
Architectural rendering is the best way to improve the interior of your home or office, the external landscape or show other lighting effects.
Rendering has become the most widely used tool in the architectural community. It is becoming the most common dominant visualization technology before actually building a building or creating a product. 3D Max is a multifunctional and affordable software with the ability to create three-dimensional models.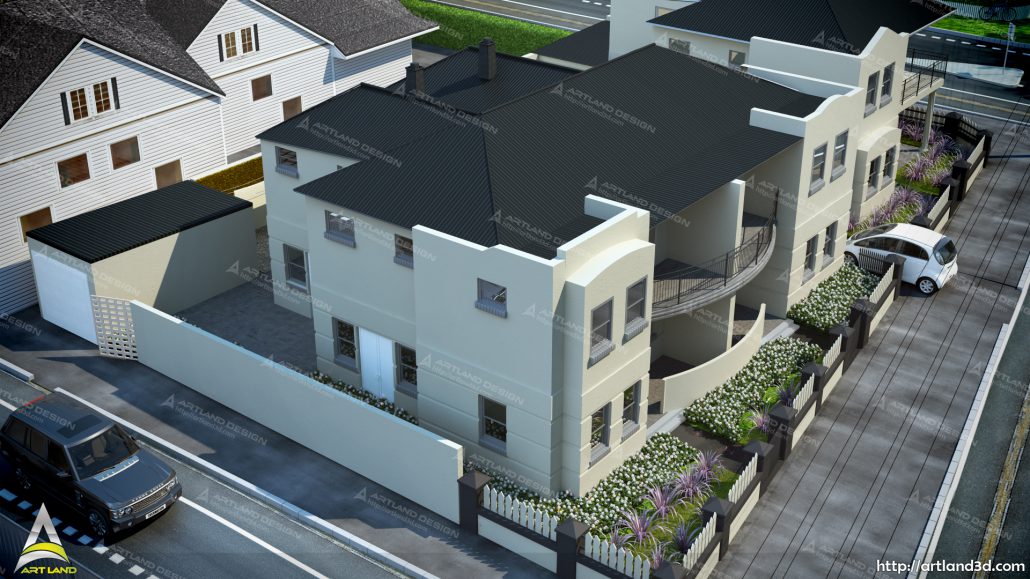 In addition to developing buildings, cars, rooms, streets and even cities, you can engage in this software and animation, so Autodesk is chosen by representatives of creative professions.
The application is great for static graphics and quick design of the interior and exterior objects.
You can find a lot of training lessons on this development because it is popular with both beginner developers and professionals.
However, learning difficulties may alienate those who are just starting to engage in modeling.
The confusing interface and difficult development of software are more suitable for experienced users. Another disadvantage is the high price for an annual license for one and for a multi-user version.
Autodesk offers world-leading architects Revit Architecture and 3Ds Max Design software products that deliver high-performance Building Information Modeling (BIM) and 3D visualization technologies.
Architects around the world are increasingly choosing the Revit Architecture software product for building information modeling, as well as Autodesk 3Ds Max Design for 3D visualization.
3Ds Max Design allows designers to use the full power of BIM technology. When used together, these software products simplify the connection of additional scene elements, provide advanced capabilities for working with textures and options for a quick rendering of images. Along with this, it is possible to animate objects and add special effects to create the most realistic model.
Setting up lights and cameras in 3Ds Max
3D rendering creates lighting (natural and artificial), day or night scenes, colors, textures, floors, fixtures, landscapes, parking spaces and wall frames with a photorealistic effect on your computer. You can simulate residential, commercial buildings, institutions, hospitals, and other high-rise buildings.
Architectural 3D rendering allows you to create high-quality accurate 3D models of the interior and exterior, as well as perfect architectural design and clean virtual visualized images.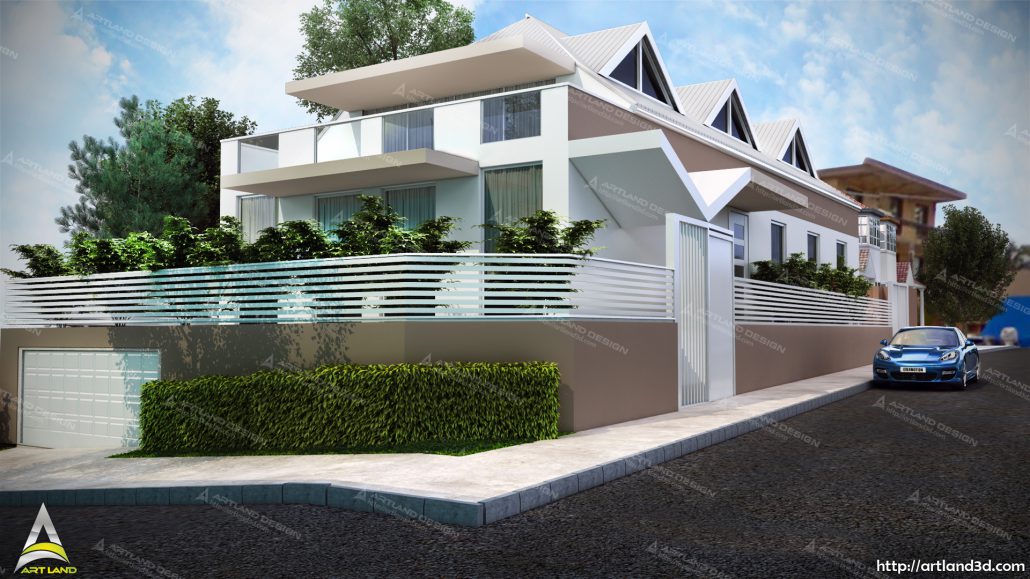 Rendering technologies are used to give a photorealistic effect to any building or product. There are various rendering methods that can be used to give the desired effects of a three-dimensional model.
Different types of visualization can be rendered based on advanced methods, such as rendering scan lines or ray tracing.
We can also use the V-ray rendering system (the program is installed on 3D Max as a separate component) for lighting and lighting effects of a particular scene.
Modeling and visualization in V-ray
V-Ray is a tool that can give a photorealistic look to any image. You can visualize images of the interior, exterior, effects of water, landscape, products, furniture, as well as visualize complex animations.
Using software, it is possible to convert black and white floor plans and display an image that will give an idea of ​​how the building will look after completion of construction.
The time required to achieve high-quality rendering will depend on the complexity and requirements of a particular scenario. A simple floor plan can take several hours, the building or the appearance of the building, landscape design, etc. takes a day, and passing through all stages of modeling can take several weeks.
https://artland3d.com/wp-content/uploads/2023/01/Art_Land_Logo.png
0
0
admin
https://artland3d.com/wp-content/uploads/2023/01/Art_Land_Logo.png
admin
2019-10-12 09:12:19
2019-10-12 09:34:26
3D Max building design