3D product animation cost
The command of 3D Art Land Design Studio forms of 3D product animation cost is very transparently. By asking questions about the cost of 3D clips, our customers will definitely get a clear answer.
We all know and love cartoons since childhood, in the professional area they are known as animated films. Animation of the modern generation is a no less interesting and exciting spectacle, the only difference is in the tools of creation.
Today's 3D animation is the brainchild of 3D computer graphics technology. The images created by modern technologies are highly sharp, bright and photorealistic.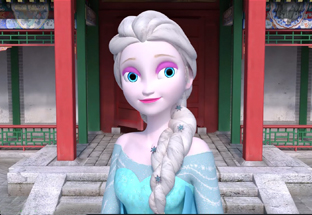 An invaluable property of 3D clips is their ability to embody and animate any pictures, images, and plots, regardless of their complexity and reality. This is where they get a win against standard videos, capable of transmitting only objects and animated characters of the surrounding reality.
Today, 3D animation is included in the list of services of different web studios involved in creating videos for any circle of consumers.
And this circle is very diverse, as are the possibilities of the animation itself. First of all, it was chosen by representatives of large, medium and small businesses.
And their choice is not surprising: what can better present a business idea in a favorable light or attract the attention of promising investors than bright three-dimensional images and the latest web technologies?
Manufacturers of goods of all directions and price segments also appreciated its capabilities.
Advertising animation has established itself as one of the best selling advertising types available today. Its use in promoting any product guarantees a steady growth in customer interest. Representatives of culture, education, television also act as customers of 3D animation services.
How much does a 3D product animation cost?
As in any business, there are certain nuances that affect pricing and which we negotiate with the client.
The price range for the production of animated videos is due to several significant factors that professional 3D studios take into account when determining the cost of their services. These include:
type of 3D animation. Different types of animated material have their own characteristics and difficulties in the process of creation;
plot duration. Despite the overall short duration, characteristic of any 3D video, some difference in timekeeping, however, is present. This indicator depends on the purpose of the material (advertising, presentation, training);
the overall complexity of the work, i.e. the style of computer graphics chosen by the customer, which the performer should use when making the video;
scope of work. In other words, quantitative indicators are the abundance of images, details, movements necessary for drawing and working out. High saturation of the material with the listed elements requires great effort;
No image can do without sound – a musical theme and, in some cases, voice acting. If the client wishes to accompany his material with an exclusive musical composition written directly for him, the cost of the order will increase.
As always, the special urgency of order fulfillment and individual customer wishes will also make their adjustments to the final price of the service.
All the above points are discussed with the customer and then the price is formed. Terms for creating animations may also vary, so it's best to contact us.
when quote a 3D product animation project?
It is better to order 3D animation in advance, preferably several months before the final date. Our experts are ready to provide you with the cost and time. We will be very glad to cooperate with you! To create an impressive 3D animation at a nice price, please contact our friendly team.
Art Land Studio provides a full range of marketing and advertising information services.
We are distinguished, above all, by high-quality service and reliability. High professional level and unique work experience is a guarantee of responsibility and efficiency in project implementation.
Our goal is the creation of strong brands and projects that contribute to the development of business and positive dynamics of our customers' profits.
https://artland3d.com/wp-content/uploads/2023/01/Art_Land_Logo.png
0
0
admin
https://artland3d.com/wp-content/uploads/2023/01/Art_Land_Logo.png
admin
2019-06-26 18:38:47
2019-09-23 20:48:58
3D product animation cost