Each entrepreneur and business owner is now trying to attract and keep a client by any means. In the cycle of information and events a statistical person, there was almost no time and desire to read large texts or wander around your site for a long time in search of the necessary information and service. Video and 3D animation come to the rescue. And it is the latter that carries a number of advantages for which it has become very popular recently.
Benefits of 3D animation (in different areas)
Three-dimensional animation is a great way to visualize in the century of the latest technology. Using these tools, one can present any detail, products, interior in the most favorable light.
Computer achievements combined with the professionalism of designers are what you need for vibrant advertising and corporate products. We offer 3D modeling and animation for creating various videos, cartoons, presentations, as well as for interior design, interesting advertising characters, installations, etc.
Why do we need animation?
Three-dimensional models allow conveying your idea to customers, investors, partners. Today, the animation is used not only in cartoons but also in commercials, presentations and when creating videos of various topics.
In addition, Flash-animation is actively used on modern sites, making them lively and attractive.
Using animation, you can create a unique character that will become the hallmark of your products. This contributes to memorability and increased recognition, especially in the case of the promotion of children's or adolescent products.
3D animation Usage
Today, large companies bank on three-dimensional image. 3D models are increasingly used in all kinds of activities. There is no doubt that 3D animation is the best solution for modern business.
It is especially important to use 3D models where you need to show the technological process.
In addition, a three-dimensional image will help identify and eliminate production shortcomings: making adjustments is much easier than in drawings.
Today 3D-technologies are actively used by construction companies. This allows you to see what it will be at the design stage of the object.
Without a three-dimensional image, it is impossible to show all the features of real estate.
3D models
The created 3D models are practically tangible: unlike dry numbers and drawings, they will undoubtedly cause emotions.
Experts say that without the use of 3D modeling, it is difficult for construction companies to stand out among competitors.
Investors are much more willing to give money for projects that they can actually see before they begin to be implemented.
Those developers who understand the secret of success are already actively using a three-dimensional image to present their ideas.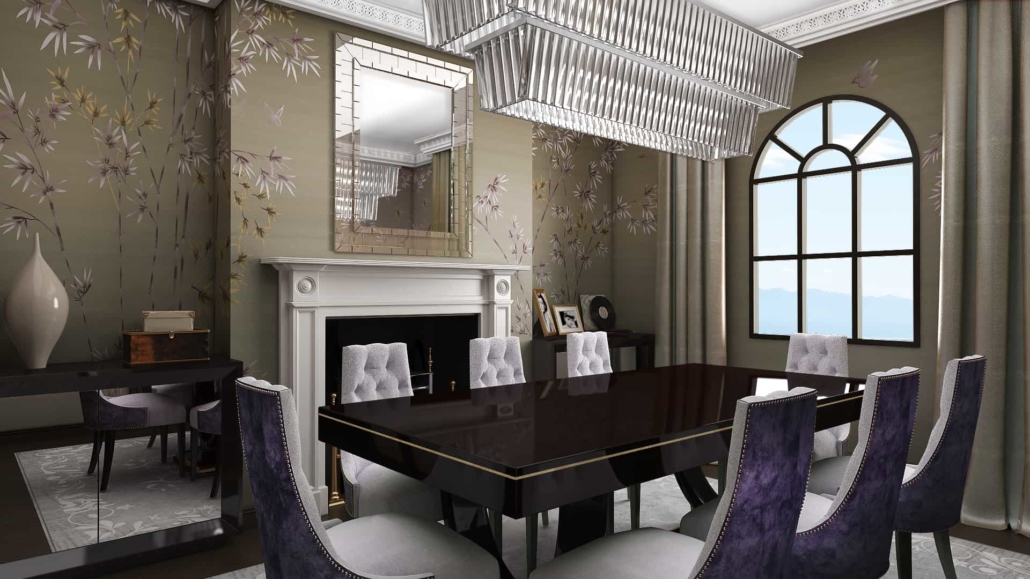 For example, at thematic exhibitions, almost every construction company presents a project using innovative technologies.
3D modeling is not only in demand in the development of architectural, construction objects, it is also high in the gaming and advertising fields, in the creation of corporate films, etc.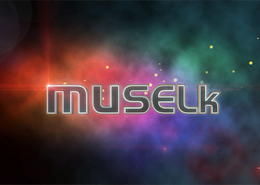 Studio specialists at a high level know the specifics of 3D modeling, which allows you to implement not only simple but also the most complex orders.
Modern computer technologies are at our disposal, they expand the capabilities of the customer.
One of the most popular areas is the creation of 3D interiors: for offices, cottages, retail premises, cafes, and restaurants.
Thanks to this, you can see the future object from the inside in advance and make the necessary adjustments.
3D modeling allows seeing how this or that furniture will look in the interior of a particular room, how the finished parts will look.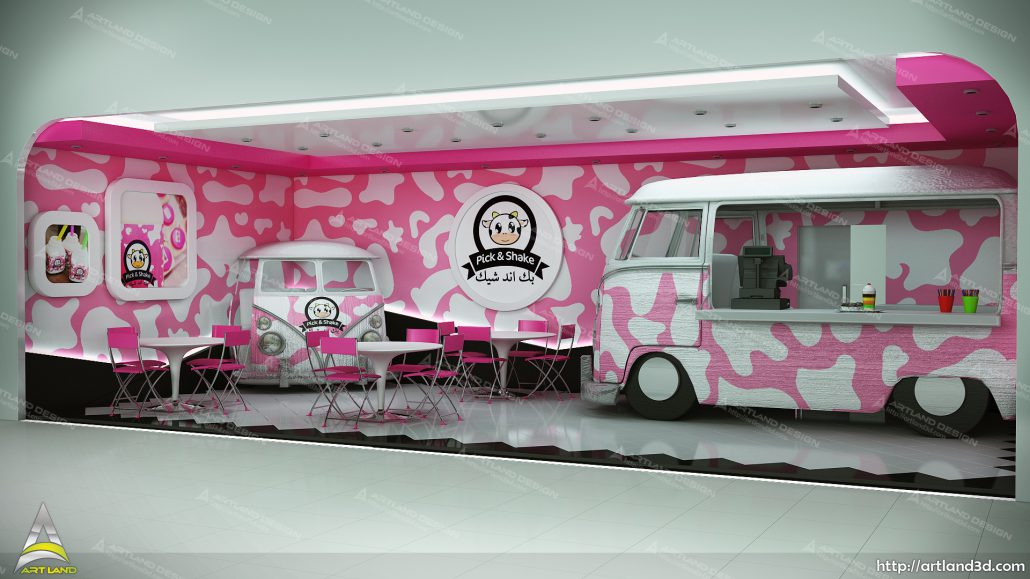 A three-dimensional image is also an excellent sales method in cases where it is not possible to visualize the product or when it is still being developed. It is not only about exhibitions, but also about numerous presentations (for example, for investors).
3D modeling visualization
3D modeling copes well with the visualization of the movements of objects and people and is also used to represent logos, in the work of Internet sites, in the design of nightclubs, festivals, the production of various goods, the operation of machinery and equipment, etc.
It is proved that three-dimensional animation allows creating a positive image that is remembered by customers.
3D-modeling commercials
That is why today 3D-modeling is actively used in commercials.
Animation allows you to create ads that are unobtrusive, but creative and effective. It is noteworthy that 3D technology is suitable for use in any field.
Many businessmen prefer to advertise their products and services using animated videos.
And increasingly, preference is not given to ordinary advertising videos, but to real short films with memorable characters.
Cartoons are associated with childhood, cause positive emotions, so today they are considered the best option for creating a brand image.
Demand for 3D marketing technology is expected to only grow.
The impact of this tool on the growth of consumer demand has been proven by all kinds of studies. Using innovation in the process of promoting a business will help bring it to a new level.
A good animation must be
The animation is mostly short. This is most often a small story or instruction that manages to convey to a potential client in a minute what your company does, what your product is good for or explains the site navigation.
There are many application options, but the main function is to quickly and interestingly show the user your advantages and benefits that you can bring to him.
The animation is universally used by brands in commercials, presentations, instructions. It not only delivers a targeted message to users but also works on your company's positive image. It's time to apply this tool in your business.
Architectural 3D animation
Today, 3D animation is indispensable for the need to create the most effective and efficient presentation of an architectural project.
Do not do without it and in the presentation of the property. The introduction of 3D technology allows you to acquaint the audience with even the most complex information in the simplest and most visual way possible.
This is the main advantage of 3D over other technologies.
Each of them, for all its effectiveness, is not as informative and problem-free for perception.
The result of architectural animation is an impressive video that creates the effect of the presence in the object proposed for the construction, which is an indisputable advantage in presenting the project for its approval, as well as during the approval procedure.
In addition, the presence of high-quality architectural animation significantly increases the investment attractiveness of the project.
The developed architectural concept allows you to get the most complete picture of the designed object, as well as to determine the optimal space-planning decisions and characteristics of the materials used.
The use of modern 3D technologies eliminates the need to involve a full-time architect in the project, which significantly reduces costs.
Development of an architectural concept
The development of an architectural concept envisages the creation of various materials: sketches and drawings, planning images and general plans in a three-dimensional format, diagrams, and graphs substantiating the financial side of the architectural concept.
The process of obtaining preliminary approvals can be started already at the stage of developing an architectural concept.
Consideration of several options for the implementation of the project significantly reduces the time for making the optimal decision.
Getting high-quality information materials for the project presentation. The presence of the architectural concept allows to work out the design task to the smallest detail.
Product Animation
3D modeling and animation is a great way to visualize in the age of modern technology.
With these tools, you can present any part, product, interior, object and any desired service in the most favorable light.
Computer achievements in combination with the professionalism of designers are what you need for bright advertising promotion and corporate products.
Video advertising is an effective way to reach your end audience. You get a synergistic combination of text, music, voice narration, graphics, and animation.
Videos are used by the most famous brands of the planet to fully convey to their customers the feeling and experience of using the product that they produce.
We offer 3D modeling and 3D animation for creating various commercials, cartoons, presentations, animation of humanoid, animal and fantastic characters for use in video production, game development, AR and VR applications, as well as interior design, interesting advertising characters, and many other services from 3D graphics, etc.
Character Animation
Making an animated character means "liven up" him with the help of various means and techniques for a specific purpose. Animated characters have become an integral part of various spheres of modern life, they are successfully used in:
advertising, brand building, marketing campaigns, etc .;
the computer games industry, various screensavers, interfaces;
the film industry and animation;
science and medicine;
the fashion industry and many others.
"Animated" heroes contain a huge amount of information. Therefore, a professionally created animated character will fulfill all the functions assigned to it (sell, advertise, demonstrate, attract, memorize, teach, and others) brilliantly.
Separately, it should be said about the animation, which uses 3D modeling. It can be not only commercials but also various films and corporate presentations.
We have all the necessary software for developing full-fledged animation using 3D and other special effects to describe your factory, any of your services and products, any ideas you want to implement or just show them to others.
The main trump card of animation is the limitless possibility of the script and implementation.
You can spice up your logo or carry out even the craziest ideas that you cannot do in real life.
Such videos always attract attention and cause the interest of users to your company and its services. The animation allows you to simply explain the benefits of working with you and show you the best of your hand.
Also, an important factor is its relative cheapness, when compared with full-scale shooting with the involvement of actors, equipment and other things. Whereas, in the animated video all this is easy to draw. And if you want to make any changes, you are free doing them as much as needed.
How your animation order is accomplished
Several specialists work on the creation of animation because for the correct result you need to think through many details.
It all starts with the development of ideas, then a script is written that will satisfy the wishes and goals of the customer.
A storyboard of the main scenes and actors is being worked out.
Dialogues or voice-over are recorded, given to the announcer for voice acting.
Designers animated graphics. It creates a music track. Then it all comes together and it turns out the finished video, which is sent for approval to the client.
In more detail, about the types of videos, deadlines, and pricing you will be happy to tell our experts and help you choose the best option for you. The Artland team will make for you high-quality and effective animation, which will serve to popularize your business.
What you will get ordering animation in ArtLand
Distinct competitive advantage
Positioning you as an industry leader
Increase in company and brand awareness
Creating a positive brand image
Attentive attitude to all customer's wishes
Strict observance of the timing of animation preparation
Flexible, convenient for customers system of payment
Individual approach, full transparency
The highest level of service.
We strive to make the process of creating a video for you as transparent and simple as possible.
You will always know at what stage the production is going and at any time you can adjust our course.
The list of opportunities and skills is constantly growing. Our employees are always in the process of finding new solutions.