3D product animation and visualization services
The growing popularity of online stores and online shopping create a constant demand for 3D product animation and visualization of various goods. Today, people buy almost everything in online stores: household appliances, clothing, food, cars, houses, and even jewelry. Product 3D visualization and the creation of 3D models of goods become the engine that increases sales growth.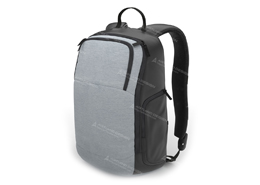 What makes online shopping so popular?
Price – most often the prices of goods in online stores are much lower than in shops in the city.
Delivery – people have become so lazy that the delivery of the purchased goods under the house plays an important role in the decision-making process about the purchase.
The possibility of cashless payments.
3D modeling of goods gives a competitive advantage to online stores – consumers give preference to those online stores where there is an opportunity to view the product from all sides.
The 3D model of the product looks much more profitable and allows buyers to get more visual information about the product, as compared to regular photos of the product.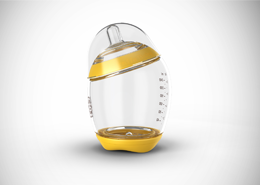 To create a 3D product model, modern 3D technologies are used, in particular, 3D modeling, visualization, and animation.
Advantages of 3D product animation and visualization
Demonstration – the ability to fully demonstrate the product.
Informativeness and objectivity – product photos are most often processed in graphics editors, and the 3D model allows you to objectively evaluate the product, thereby reducing the risk of returning the product.
Motivation – 3D visualization and animation has a better effect on emotional centers and stimulates the client to make a purchase.
Memorability – visitors memorize sites, products, and services better using 3D models and then return to such a site.
Product Visualization
For business, in particular for online stores most often are used:
3D photography is the easiest way of product visualization – the product is photographed many times from different sides, and then the resulting images are collected in one three-dimensional image. In this case, there is no 3D model of the product.
3D animation is a full-fledged three-dimensional visualization of the product, based on the product model built earlier. 3D animation allows you to view the product from different angles, zoom in / out. This animation is a more colorful and effective product.
3D graphics – used to create virtual services and implement non-standard design solutions.
Product visualization and modeling are not limited, and therefore you can create a model of any product.
Product Animation
Bright volumetric and mobile images can qualitatively change the consumer's perceptions of the product.
With the help of 3D animation technology, it is possible not only to see the image frozen in time but evaluate the product in action.
But most of all, 3D-rollers are surprising by the presence of incredibly cool special effects that are simply impossible to implement using standard image rendering or video editing technology.
Creating a 3D product animation is a painstaking and creative process that requires special skills and specialized equipment for 3D scanning and video processing.
Everything impossible is possible in 3D
With the help of 3D animation, all the impossible becomes achievable. 3D animation does not limit the artist and director in choosing the direction of creative thought.
In 3D animation, even inanimate objects can walk, think and talk, and animals and people acquire new abilities and skills! In addition, it is possible to recreate from scratch the infrastructure or even a whole made-up location that will exist and function according to its own laws.
This style of presenting information is liked not only by young viewers, but also by adults who, seeing the animation, are often even more happy than children, and this is not surprising, because 3D technology is a real breakthrough in recent years, which has already caused a lot of noise in IT – technology.
Promo video of the product
The question of how to make a promo video is relevant for almost all people doing their own business.
As a rule, a promotional video refers to a short, bright, promotional and informational video about a product or service.
Although there are also promotional videos of companies or individuals (as a rule, those who are engaged in creative work).
What business tasks you can accomplish with the help of a video
Promotional Packaging
Demonstration of the product from all sides will make it understandable and attractive.
Product presentation
The video will explain in detail the essence of the product, make clear the processes of its production and use.
Sending Sales Proposal
The commercial offer will rebuild you from competitors.
Conversation
The likelihood of a deal at a meeting will increase by 50%. A film about the product will close the main objections of the client.  
Training videos
Training videos relieve customer support and increase loyalty to the product.
Attracting investors
Video for 1-2 minutes will convey the value of the project, the benefits, and prospects of investment.
Thanks to the use of the most modern technologies and advanced techniques, the development of 3D animation of a product take much less time than the frame-by-frame processing of conventional animation, and the results are much more realistic, they will cause a real storm of emotions from an ordinary viewer.
https://artland3d.com/wp-content/uploads/2023/01/Art_Land_Logo.png
0
0
admin
https://artland3d.com/wp-content/uploads/2023/01/Art_Land_Logo.png
admin
2019-06-26 18:02:12
2019-09-23 20:49:07
3D product animation and visualization services