3D Product Visualization Advantages
It is sometimes difficult to convey to a person an image created in somebody's mind. In this case, 3D visualization comes to the rescue and visualizes this or that idea born in somebody's "head".
It is a realistic image in a three-dimensional model. You can make 3D animations using a special program. This approach allows for implementing a lot of ideas, namely:
demonstrate an architectural object at any time, regardless of weather conditions;
promote goods – animation, made in 3D format, is an excellent advertising tool;
thoroughly work out lighting, recreate the environment.
The scope of programs that work with three-dimensional visualization is quite wide. This is industry and marketing, research projects and art, etc…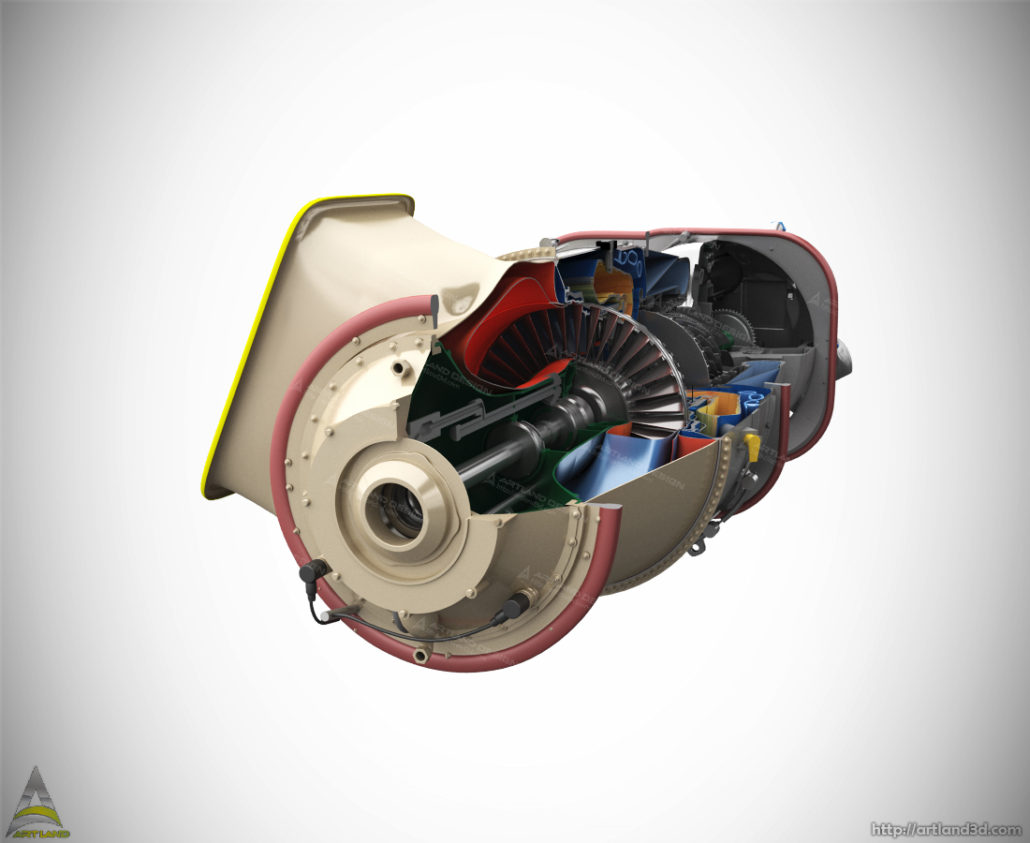 In most projects, whether they are architectural or not, many stakeholders have included: architects, engineers, designers, investors, customer, and also the view from the side of uninvolved people.
All these parties consider the process of creating a project from their own angle, and from different points of view, with different interests.
However, it is obvious that for the implementation of the project a lot of effort is required in the process of creation and coordination, "Common understanding" between all involved parties also plays a very significant role.
3D modeling and visualization can greatly help in this.
Using powerful tools of modern 3d modeling and rendering. Architects, designers, 3d artists, can very quickly manipulate and make changes to the project, try combinations of materials, quickly refine complex designs, and simultaneously make several versions of projects.
In addition, by providing architects and designers visualization tools, they can gain a clearer picture of the "qualitative and quantitative nature" of the spaces they design.
In this way, 3d modeling and architectural visualization can help architects and designers work together and communicate ideas more efficiently.
Also, visualization can be used as a marketing tool with customers. It can be used to improve existing buildings, landscaping and landscaping.
Types of 3D visualization
3D visualization is of the following types:
Product visualization. This is a presentation of individual elements and objects that are used for different purposes – advertising, illustration, support of the report.
Architectural visualization of design projects. To have an idea of ​​the future interior of the room, using a computer, the masters transmit the general view of the room at each stage of work.
3D animation of the exterior. It is used when planning architectural structures of unusual shape or size. This approach helps to see the appearance of the building even before the start of construction work.
Advertising 3D projects. They are used to attract the attention of consumers to a product or service. This type of marketing significantly increases the interest of the audience.
3D animation. Can be used as an accompaniment to reports, presentations at seminars. The presence of a three-dimensional picture guarantees excellent visibility.
Special visualization. It is the application of modern technology in the most unexpected places and projects.
Where 3D visualization technology is applied?
1) Science
In the area where new product development is constantly taking place, 3D modeling is indispensable. Using this technology using special programs, these or those objects are designed before gaining a physical appearance.
This method significantly reduces production costs, since all necessary changes in the development process are made in the 3D model without using any other resources.
2) Production sector
Today, hardly any production works without using 3D technology for modeling and visualization, ranging from the design of equipment for industrial enterprises and ending with the development of consumer goods.
Creating a three-dimensional model of the product allows design engineers to visually evaluate and improve it, while the process itself becomes much easier and faster than in the case of models drawn or designed by hand.
3) Construction and architecture
3D modeling is perhaps the most popular in this area. With the help of detailed, affordable and effective 3D visualization, the construction of architectural objects is simplified at all stages.
At the design stage, the developer uses 3D technology for the most accurate and quick implementation of his ideas.
Further, 3D visualization is able to demonstrate to the performer and customer both the strengths and weaknesses of the property, which can be easily fixed in a special program.
Finally, at the stage of presentation of a house or apartment, the 3D model provides a vivid and clear visualization that will satisfy even the most demanding client.
4) Marketing
Recently, marketers are increasingly resorting to the use of 3D technologies to promote a particular product. Thus, on our screens food "comes to life", advertising our food, or, for example, banners pop up with famous movie and cartoon characters inviting us to visit a movie theater.
Also, 3D visualization is now successfully used in commercials, allowing creators to save on real shootings and at the same time creating the very product that will most accurately convey to the viewer the benefits of the goods sold.
Moreover, very often a 3D object looks even better than its real prototype, which is also an additional tool for attracting customers.
5) Game industry
One of the oldest uses of 3D visualization still maintains a stable position among other industries in the application of this technology.
Surely, the reason is that the computer and mobile games industry, like all other areas of our lives, does not stand still, but develops, producing more and more colorful, vibrant and realistic applications every year.
Thus, 3D-modeling and visualization are integral tools for the work of every successful game developer, as they allow him to quickly and efficiently create entire alternative worlds in digital reality.
6) Cinema
Can you imagine a science fiction movie in which there is no 3D graphics? Probably people with a rich imagination will cope with this task, but what will this film be like?
Undoubtedly, it will seem gray, boring and unimpressive against the background of that huge number of spectacular scenes from modern films created using 3D technology.
3D modeling today provides cinema with various fictional characters, gives actors superpowers and saturates the film with vivid scenes of battles, disasters, and fantastic transformations.
Today, the use of 3D modeling is a characteristic of successful and innovative companies. Turn to professionals and get high-quality and visual 3D visualization of your product now!
https://artland3d.com/wp-content/uploads/2023/01/Art_Land_Logo.png
0
0
admin
https://artland3d.com/wp-content/uploads/2023/01/Art_Land_Logo.png
admin
2019-09-03 14:48:06
2019-09-23 20:24:55
3D Product Visualization Advantages