3D printing character models
3D modeling allows to create three-dimensional models of objects in a special computer program.
Once upon a time, in order to give the customer a visual representation of an object or product, companies used other methods. For example, houses were created in miniature form requiring painstaking manual labor. Today, this is not necessary – the creation of 3D models solves all problems.
Creating a 3D printing character model
When developing games and graphic films, it is necessary to visualize individual images. Such work requires skill from a specialist. You can order the creation of a 3D character model from us.
The character will be worked out in detail according to customer requirements. If you do not yet have a clear idea of ​​the hero, then our specialists can create them first in 2D format, and then translate the selected object into 3D.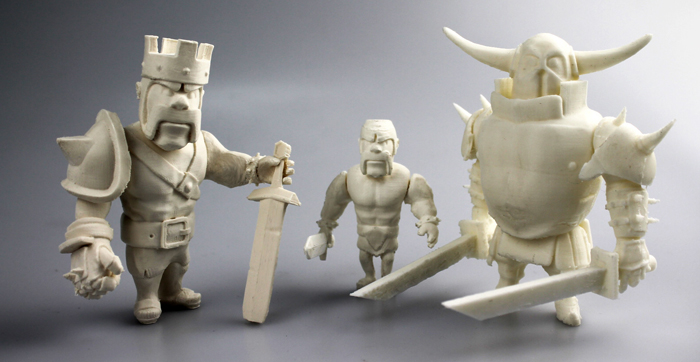 At the request of the customer, 3D printing prototype companies create a 3D model and produce 3D printing of characters of computer games, just simple people, animals, movie characters and cartoons.
The creation of 3D figures is a logical continuation of the historical series of fine arts. Two centuries ago, a person immortalized himself in portraits, a century in photographs, half a century in video recordings, and only in the new millennium has it become possible to order a figure on a 3D printer.
The technology of printing 3D figures to order is a chance to get an exact reduced copy of a loved one or pet, an important object or favorite character. The basis for making a souvenir can be:
data obtained as a result of three-dimensional scanning;
photos and video frames;
artistic image.
The accuracy of the transmission depends on the type of media. Professional scanning is also possible directly on high-tech equipment.
Working with any kind of media allows to achieve maximum detail of course 3D printing character models.
The result of the work will be an accurate three-dimensional copy with the transfer of color, proportions and even subtle facial features.
Making figures on a 3D printer is a painstaking and time-consuming process, but such a present delights precisely with its uniqueness and personalization.
In the ready-made works shop it is possible to buy 3D figures of popular topics: stars, faces of the media and trending trends.
But what kind of custom-made figure will be, is up to the client only.
An original solution for everyone, both for a gift and for yourself, you can order 3D printing character models of any item, even your product, pet or character from a famous cartoon.
The latest technology allows miracles to work. Creating 3D printing character models is one example.
A miniature figurine is printed from a photograph or data obtained as a result of three-dimensional scanning, repeating in detail even the facial features of the original. Most people who seek to buy 3D figures are looking for avatars:
yourself in a mini copy;
your friends and colleagues;
transformation into superheroes;
favorite artists and their screen images;
popular athletes at the zenith of success;
famous politicians.
In contrast to the typical toys and figurines with which the counters are filled, this is a visualization of the customer's personal wishes.
The child's beloved fairy-tale hero or an unfulfilled dream of a long-matured child, a high-tech device with filigree accuracy "draws" the image of any character in volume.
The value of such a souvenir cannot be calculated, especially when it comes to fanatical collectors. The client will become the sole owner of 3D figures: Moscow and the region are already replenishing their collections with unique "printed" copies.
In the finished goods department, at any time you can buy 3D figures as cult characters of a bygone era, and only now with those who have become mainstream. Creating 3D printing character models on order is a chance to get a copy of a character that is no longer mass-produced or has never come into the view of manufacturers:
computer game hero;
cartoon personality;
a fantastic creature invented by yourself.
A miniature 3D character as a presentation is both a gift and a demonstration of attention to the addressee.
3D printing of figures of characters of online games
3D printing of characters from online games is a new service that is rapidly gaining popularity among users of computer games. Favorite character from the game will be a nice gift for any gamer and will take pride of place in the interior of any home and even office.
How to order 3D printing character models?
3D printing is loved by gamers around the world. Now each player has the opportunity to print his character, paraphernalia or accessories. There are three ways to get a physical copy of your character from the game.
Method 1
Independently make a 3D model of the character. It requires skills in 3D modeling programs. Send the file to 3D printing specialists. Get a miniature copy of the character. Based on the data received, modelers will draw a 3D model and send it to print.
Method 2
Find your character model online. There are many sites with free and paid 3D models of various objects, products and figures. The disadvantage of this method is that you may not find a character that exactly repeats yours.
What material are the figures made of?
When printing 3D figures of characters from games, or just various 3D printing character models, diverse materials are used – gypsum, photopolymer, ABS and PLA plastic.
The material is selected based on customer preferences, color combinations and other factors. Gypsum is the most popular material, because with it it's possible to quickly create a full-color figure of your character. If you need a solid model, plastic is used (however, in this case, your character will be made of only one color).
For an individual calculation of the cost of 3D printing character models, you need to send a 3D image of a graphic model in STL format (this format is widely used for quick prototyping) or order a 3D model from prototyping companies, in programs such as 3Ds Max, 3D Engineering, SolidWorks, or other.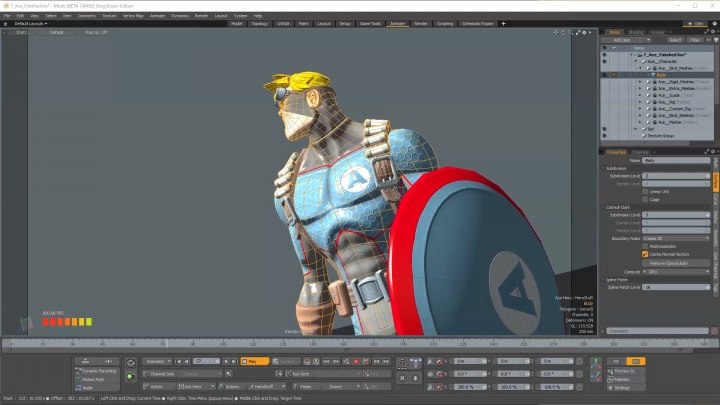 https://artland3d.com/wp-content/uploads/2023/01/Art_Land_Logo.png
0
0
admin
https://artland3d.com/wp-content/uploads/2023/01/Art_Land_Logo.png
admin
2020-04-06 23:47:32
2020-04-06 23:53:00
3D printing character models