3D Architectural animation specialist
3D programs and equipment are used in various industries and fields of activity. In each sphere, 3D animation is used in completely different ways. The goals and approaches to its implementation are very different.
Architecture, science, and entertainment are the main consumers of 3D animation and visualization. The science includes highly specialized projects, the purpose of which is the visualization of any scientific processes.
For example, 3D animation is used in physics, medicine, and forensics. In the film industry and the gaming industry, 3D animation is used to create characters, model scenes, create futuristic or historical worlds and special effects. This is a whole separate industry in which thousands of 3D specialists are employed.
Why 3D animation specialist is required in architecture?
Architectural prototyping is associated with great responsibility – the quality of the model determines the functional and operational characteristics of the future object and, as a result, is an integral component of customer or customer satisfaction.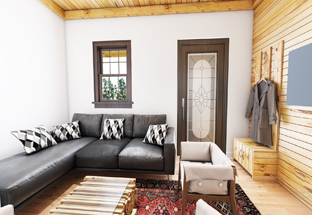 To a greater extent, 3D animation is in demand today in suburban and commercial housing construction, however, it is almost impossible to imagine many large-scale projects without using 3D technologies.
Competent visualization with a demonstration of a virtual model is the key to success in attracting investment in buildings under construction and in selling existing ones since the 3D model is visual.
The advantages of using 3D technology in architecture:
Speed ​​in creating a layout – the process of manual prototyping, depending on the complexity of the project, can take up to several months, while 3D printing will allow you to get a functional and most accurate visualization in a few hours;
Cost-saving – to create a model, affordable consumables based on gypsum, inexpensive photopolymers and ABS plastic are used (the cheapest consumable in the segment);
No need for post-processing and staining of the sample – modern 3D printers are able to recreate any color solution in the CMYK palette;
Excellent quality of detail – most of the devices designed for use in the field of architecture 3D have a high accuracy of construction and resolution;
Reliability of the model – the dense structure of the material of production guarantees greater durability of the finished product in comparison with analogs obtained by manual modeling, and the object can also undergo some types of post-processing.
Who is a 3D architectural animation specialist
The 21st century is a time of great changes in the labor market: on the one hand, some professions are rapidly becoming obsolete and people and computers are slowly beginning to be replaced by computers and robots, and on the other, there are many interesting specialties at the junction of different areas of knowledge.
A 3D animator is the one creating life on the screen, like God on earth. No wonder the name of the profession comes from the Latin word "anima", which translates as "soul".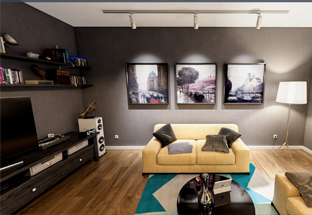 The 3D prefix means that the animator works by means of computer graphics in three-dimensional space (with three dimensions: length, width, height). The word "measurements" is translated into English as "dimensions", so an abridged version of 3D is adopted.
Architecture and 3D animation
The dynamic development of modern architecture implies the continuous improvement of processes aimed at optimizing not only the design but also directly the construction of various objects. Today, the most effective method of this optimization is the active use of advanced 3D technologies to bring visual, constructive, engineering and technical solutions to a whole new level.
3D animation allows interior designers and architects not only to visualize objects, interiors but also to conduct tests with color, textures, and placement of architectural elements or decor items.
The scope is rather narrow, but if you wish, you can collaborate with designers, architectural bureaus or architectural departments, marketing departments of construction companies.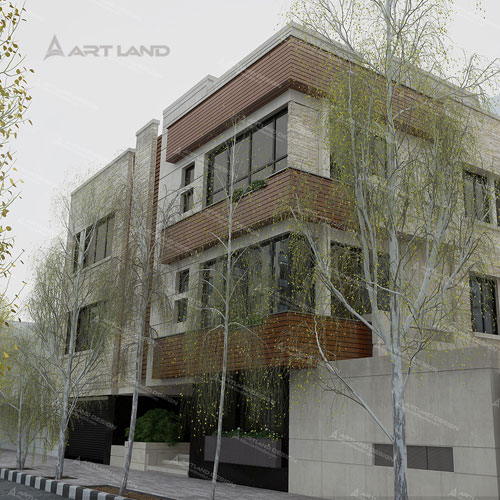 Representatives of large, medium and small businesses appreciated the marketing advantage of 3D animation. Animated videos are used for advertising, presentation, creation of educational materials, promotion in the media and the Internet.
Advertising animation is particularly popular nowadays, having established itself as one of the best existing types of selling advertising today. Vivid moving images, high-quality audio, and video accompaniment attract and motivate customers and investors.
An architectural video is an effective tool for selling apartments, attracting investment funds, and evaluating a design decision. Creating a video presentation of a city-planning project, a development quarter, a residential building, a shopping center – distinguishes your product from competitors, and increases your interest in your business.
In 1999, George Lucas used 3D animation in almost every frame of the first episode of "Star Wars", animators around the world began to develop new software for working with 3D, and for ten years advertising using 3D technologies has been increasing sales by 40%.
Having understood what 3D visualization of objects is when creating architectural projects, appreciating its high efficiency, all architectural bureaus, and design studios took it as a basis for fulfilling orders of varying complexity.
The spatial and volumetric representation of buildings allows to see the future structure in great detail and make the necessary adjustments at an early stage of design. In addition, high-quality visualization of real estate allows creating volumetric models of buildings with different weather conditions, which makes it possible to see the structure in conditions as close as possible to reality.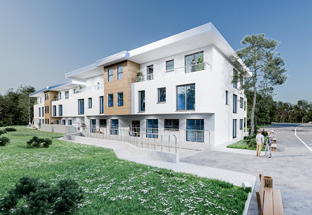 Competent visualization can significantly increase the commercial cost of the building because a rare customer understands the drawings, and he will immediately appreciate the idea of ​​a volumetric model.
For example, lighting in three-dimensional programs is not drawn. A virtual light source is simply added – everything is as in reality.
The concept of 3D is widely used in architecture today – moreover, it is a fantastic gift for designers and architects. At one time, to show a certain perspective of the room, the architect had to draw it manually. Now a three-dimensional model is created, where each object already has all the faces that form it. The architect can only rotate the camera and, as in real life, take pictures of the desired angle.
https://artland3d.com/wp-content/uploads/2023/01/Art_Land_Logo.png
0
0
admin
https://artland3d.com/wp-content/uploads/2023/01/Art_Land_Logo.png
admin
2020-01-14 16:40:19
2020-01-14 16:40:19
3D Architectural animation specialist