Why do you need 3D Product Animation?
Several years ago, a drawing was the only way to see what an object would look like, for example, a building, a product, and so on.
This method is used to this day, but it gives only a superficial and schematic representation. And even the most experienced architect with a rich imagination cannot predict which facade will look better – blue, or pale green.
However, technology does not standstill. Today, any idea can be "revived" with the help of 3D modeling and changes can be made at the design stage.
Previously, three-dimensional graphics were used primarily in the entertainment industry – to create video games and movies.
3D modeling
Now 3D modeling is used in almost all areas of activity: medicine, advertising, construction, manufacturing, research, IT. This is one of the most effective tools for promoting goods and services on the market.
They say that no chance can be lost in business: if you have ruined it, your competitor will find it.
3D  animation is a real chance to increase sales, emphasize your advantages over competing companies and see in action what so far exists only in your head (or in the head of your client).
To sell a product to the consumer that he cannot see, and only TOP-managers, who perfectly master the art of persuasion can – is possible with 3D.
Each word must be supported by visual sensations and images of future products. The most detailed and realistic presentation allows you to get a 3D design.
Today it is difficult to find an industry where it would not find an application. The 3D design is used to create models of jewelry, household appliances, clothing.
It is actively used in production, industry, construction and other areas. The three-dimensional animation of projects and goods allows you to bring a new product or service to the market as soon as possible and to increase sales at times.
Animation of 3D interior design or commercial sign
The 3d interior design animation gives you the opportunity to see how the house or apartment will look like after renovation.
The situation when you spend a lot of time and energy on the selection of the color of the walls and the texture of the furniture, and then it turns out that they do not fit at all to each other and do not correspond to one concept, is quite common.
And indeed, even when creating a high-quality sketch, it is impossible to convey details that play an important role. Creating 3D interior design animation makes it possible to correct all the shortcomings before building materials and expensive furniture are purchased.
Three-dimensional animation is obtained so realistically that it seems as if the repair is already finished and the room is ready for living.
What do 3D Product Animation Studios offer?
Experts in the area of 3D design will create for you a 3D animation of absolutely any product in 3ds Max, or in any other tools. At the request of the customer, the animation can be general, or as clearly as possible detailed.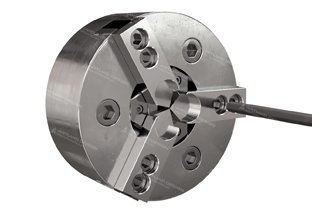 3D animation allows you to realistically convey the texture of materials, colors, shape and consider the future product or project from all angles.
In addition to the visualization of products and objects of construction, this technique is often used to create Internet sites and online stores, media advertising, computer games.
3D Product Animation
3D Product Animation is a complex and multi-step process. Today, you can easily find a program in the World Wide Web, to create three-dimensional animations.
However, without having a piece of certain knowledge and skills, such an animation is impossible to be created. Professional studios detail any objects and products, allowing clients to create a complete idea of ​​how they will look in reality for the customer.
3D Product animation allows you to:
to visually show any object, service or product, creating an exact copy of it in three-dimensional space;
estimate the real size of the object or its characteristic;
evaluate the location of the object or its movements in space;
clearly demonstrate to the client the advantages of the proposed product or service;
make a presentation as efficiently as possible;
increase sales and emphasize the reliability of the company.
View Our 3D Product Animation Portfolio 
https://artland3d.com/wp-content/uploads/2023/01/Art_Land_Logo.png
0
0
admin
https://artland3d.com/wp-content/uploads/2023/01/Art_Land_Logo.png
admin
2019-09-28 17:17:49
2019-09-28 17:31:12
Why do you need 3D Product Animation?