A 3D model for three-dimensional printing cannot be created without special software. Now there are many different software products with which specialists design, develop and improve 3D objects.
Currently, various 3D programs are presented on the additive technology market that are designed to develop three-dimensional models.
Each product has its own characteristics. One software helps to view and correct inaccuracies in 3D files, the other helps to create special effects, and the third helps to design complex details and sculptures.

Today 3D programs allow to:
create three-dimensional graphics;
process and adjust images;
engage in rendering (visualization);
submit finished images to a printer or display.
The software on the market differs in modeling approaches. In total, there are three options for creating three-dimensional models: solid-state, sculptural, and procedural.
Solid modeling is suitable for developing simple geometric shapes and creating 3D objects on their basis.
Sculptural modeling or 3Dsculpting is used to design digital sculptures with a high level of detail.
Procedural modeling is the most advanced way to create 3D models. It is used to design complex mechanisms, machines, and precise parts. This approach to creating 3D models is used by professionals.
Many tools are used to create 3D models. With their help, users with different levels of training can create complex designs and shapes. Sometimes to develop a model, one needs to use several software products.
Classic 3D modeling software
3Ds MAX 3D printing is a 3D modeling and visualization software. It contains many tools for working with 3D printing technology. By installing additional plugins, users can add new features to the program.
Blender is freeware for computer aided design. The application allows to create animations, games, complex volumetric objects, design jewelry and make adjustments to video files. The program has open source code, so it often has extensions. Thanks to this, the software is regularly equipped with new features.
Maya is designed to create 3D models, visualizations and animations. The software is used to create animations, motion graphics, virtual reality.
ZBrush3D printing is a software for creating digital sculpture. A feature of the software is that it allows to simulate the process of sculpting objects from virtual clay. The program is used in the production of films, games, jewelry, toys, cars.
Cinema 4D is a comprehensive program for creating and editing 3D effects and objects. It supports both animation and visualization. The software contains tools that allow to visualize scenes, create texture maps, simulate the dynamics of solids and perform other tasks.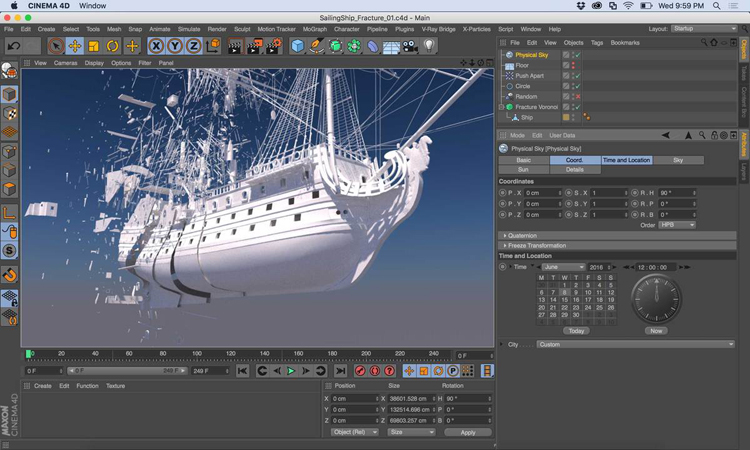 3D printing prototype service
In the process of working on some serious architectural or technical project, it is often difficult to identify various errors and shortcomings using only the monitor screen; Moreover, not everyone is able to easily navigate in three-dimensional projections.
Having a real physical model of a future product, it is possible to identify and eliminate various errors, and to correct the design process.
In addition, the prototype of an individual product can be used as a conceptual model for visualization and analysis of the overall design – up to some functional tests (for example, blowing a future car in a wind tunnel), and the general model, in turn, may be needed for the manufacture of a separate tool snap.
In addition, the prototype can be used for marketing purposes, for advertising, in determining the cost of manufacture, as well as in order to quickly find mutual understanding between designers and customers, thereby reducing the time to market for the product.
The traditional methods for obtaining models of future products are the manufacture of easily processed materials manually or on conventional machines. However, the manufacture of such a model takes from several weeks to several months, which leads to increased costs for the development of a new product and a delay in the timing of new products.
With the penetration into the field of designing 3D graphics technologies, new computer technologies of the so-called rapid prototyping (Rapid Prototyping, RP), or three-dimensional printing, have appeared and are actively developing.
They provide the ability to receive physical parts and models without instrumental fabrication – by automatically converting data from a 3D view to a physical model by pressing only one button.
Thus, when completing work on a virtual 3D model, one can give the Print command, similar to how we do it in a text editor, and after a few hours or days, depending on the size and complexity of the project, get a physical model.
After the previous prototyping methods that existed until the mid-80s, RP-systems marked a revolution in technology.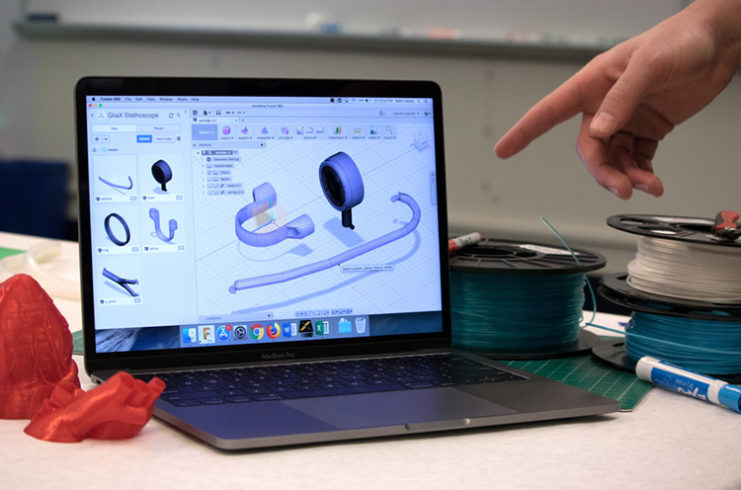 Instead of waiting for the model to appear for several weeks, designers can now receive them in a few hours or even minutes.
Currently, there are various RP systems on the market that produce models using various technologies and from various materials.
However, all the systems for rapid prototyping that are available today work on similar principles for constructing a physical model, which are as follows:
reading three-dimensional geometry from 3Dsystems (usually these are solid-state models from CAD-systems or models with closed surface contours);
dividing the 3D model into the simplest components or into layers in cross section using a special program that is supplied with the equipment for 3D printing;
the construction of the part in the bulk structure of the polymer or layer by layer until a physical prototype is obtained.
The professional market offers a range of RP printers that vary significantly in class, price and features. Monochromatic 3D printers, which make small-volume models for use in conceptual design and rapid prototyping, are the cheapest.
Prices for such systems start at several tens of thousands of dollars. The most expensive ones are production-oriented systems that make accurate color models of large volumes. The cost of such cars is hundreds of thousands of dollars.
Rapid 3D printing prototype service has already become an essential part of the design process.
The expansion of the use of computer-aided solid-state modeling ensures the rapid dissemination of the described technologies and a reduction in their market prices.
Improving the quality of materials and the accuracy of manufacturing models.
All this suggests that 3D printing technologies and systems will occupy an increasing place in our lives and in the near future will become available to any user and will turn into a familiar tool of designers.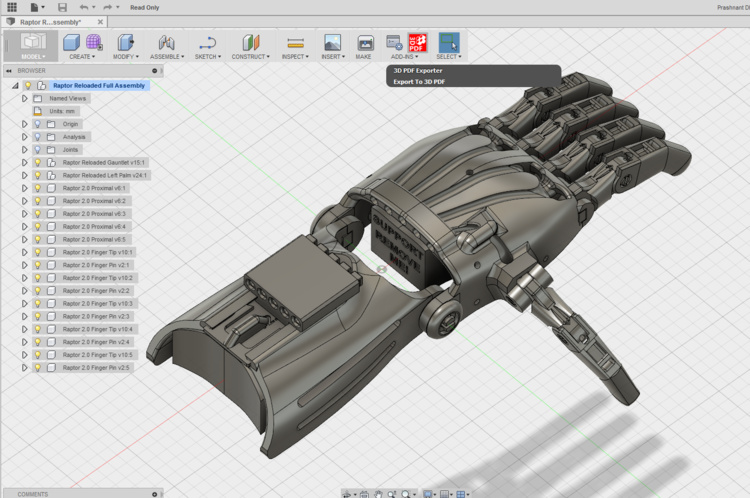 https://artland3d.com/wp-content/uploads/2023/01/Art_Land_Logo.png
0
0
admin
https://artland3d.com/wp-content/uploads/2023/01/Art_Land_Logo.png
admin
2020-04-06 18:40:37
2020-04-06 18:40:37
3D Print Modeler