3D Architectural Walkthrough Company
Animation of architectural projects is required when creating an architectural project of any kind and scale, whether it is a project of a private residential building or a multi-story public building; a development project for a separate complex of structures or the whole, united by a common concept, quarter; public garden improvement or restoration plan; interior design or appearance of objects.
Architectural animation allows to simulate the result of future construction, so that any interested person has the opportunity to see in detail how the object or group of objects will look after the completion of construction and design work.
In the production segment of archviz animation, you can categorize the entire architectural animation into several components.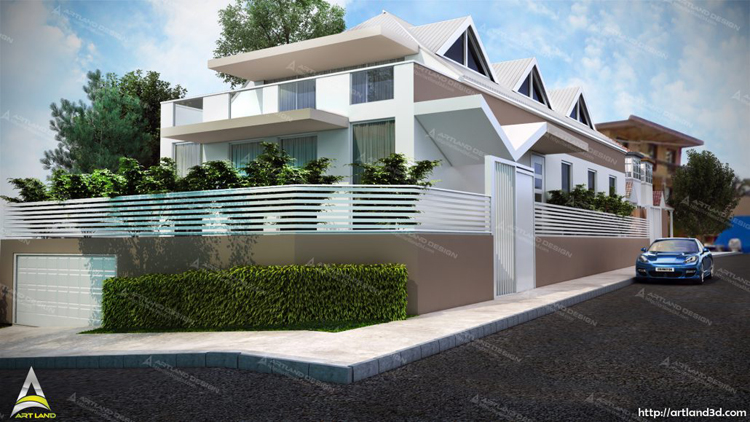 Depending on the direction of the business and the essence of the marketing campaign, the development of architectural animation and visualization of a different profile and direction happens. Different 3D architectural walkthrough companies have been engaged in large-scale projects for different purposes. Here are some of them.
3D architectural walkthrough animation of the residential complex
This is the most common type of architectural animation, often inherent in large metropolises with dense buildings.
As part of the creation of such architectural films, the general plan of the territory is initially created, then buildings are created. Moreover, if the interior of buildings is shown in the script, then several ready-made interiors are developed for the passage of the camera in one stage.
At the final stage, nature and people are animated. After the draft version, customer adjustments are made, and the final animation of the architectural project with the post-production process begins.
3D Architectural walkthrough animation of the cottage village
Manipulation of the preparation and implementation of the project is similar to the architectural animation of a residential complex.
The only difference is that for the preparation of the project of walkthrough animation of the cottage village one will need to coordinate the surrounding landscape.
It is beautiful views that bribe buyers. Often, in three-dimensional architectural animation they deliberately remove third-party buildings, because they spoil the visual part that affects perception and value in general.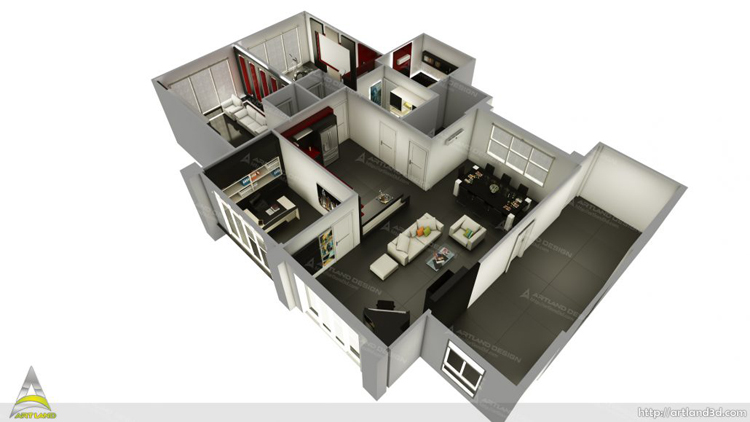 3D architectural walkthrough animation of Interior and exterior
In general, interior animation is obtained in conjunction with the whole project, but sometimes it is necessary to create an interior and visualize it to familiarize future clients of the residential complex with the interior and possible options for arrangement.
Visualization with an interior project takes a sufficient amount of time, because during the exterior flight of the camera, one does not notice minor flaws, and when shooting the interior slowly, one will pay attention to them.Architectural walk
through animation is one of the best and most effective ways to show all the positive qualities and features of one's project. One will be able to accurately convey the infrastructure, future exterior and interior of his building.
Professional high quality 3D architectural walkthrough companies usually carry out walkthrough animation of exteriors and interiors as soon as possible.
This service allows to make a positive and complete impression of future objects and draw appropriate conclusions. Often, only a 3D image is able to convey information that is difficult to assimilate using words and two-dimensional drawings.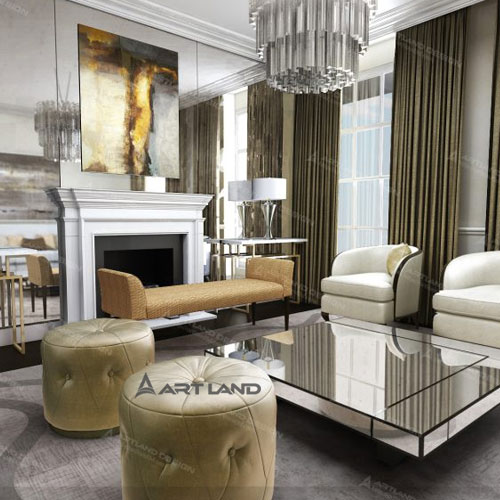 The task of creating a high-quality and realistic 3D walkthrough animation of an architectural object or interior is successfully handled by modern three-dimensional modeling and rendering programs. 3D graphics are often used when they want to see how the material or furniture will look in the interior, before buying it for a lot of money, it's easier to make a photo-realistic visualization of the room and see all the advantages and disadvantages of a solution even before the start of construction work.
Development companies constantly use 3D walkthrough animation to show their investors or future buyers of apartments what the interior, architecture and landscape of the adjacent territory will look like. Often we create 3D tours and video clips for such objects.
Why is 3D architectural walkthrough animation needed?
Many people ask this question. After all, the sales department did without it 10 years ago.
Yes, of course, but now customers, and especially investors, are very demanding. They require not only advanced technologies in construction, but also modern methods of selling objects. Today, making a deal without using a presentation 3D video or a virtual tour of the facility is almost impossible.
Give your client, business partner or investor the feeling that they actually visited a residential complex, a cottage village, inhaled the fresh air of a country house, visited a luxurious business center.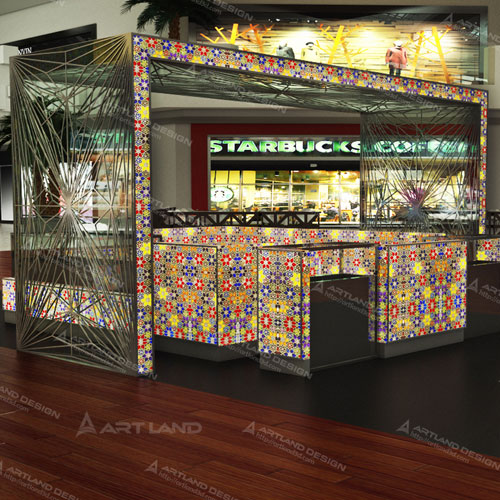 Believe, not one of them will remain indifferent. And if someone doubted the correctness of the transaction before the presentation, then after viewing there will be no trace of doubt. In any case, according to popular wisdom: it is better to see once than hear a hundred times. Benefits of 3D architectural walkthrough animation
Advertising.
By creating an architectural 3d video clip, you can use it as an ad on television as well as on the Internet. It will become an effective way to increase sales.
Company image.
The 3D film that you will use in negotiations with business partners and potential investors takes your image to a new level in their eyes. Customers who see your investment in project details trust you more.
3D walkthrough animation timelines and cost
The process of creating architectural 3D walkthrough animation is quite complicated. It consists not only in building 3D models, but also in writing a professional script, creating fragments of an adjoining territory, selecting or writing unique musical accompaniment, professional voice acting by an announcer, creating infographics, etc.
Most of the 3D Architectural Walkthroughstudios have been working on one project for months, after which they still take additional time for revision according to comments from the customer.
We try to carry out each stage of the work efficiently as soon as possible. What helps us with this: additional materials on the project (sometimes the customer already has some 3D models. Their presence will significantly reduce both the time and cost).
Each project is unique and the cost is negotiated individually. For you, we can create an architectural 3D video of a single object, as well as an animation of a medium-sized city. It all depends on your wishes and budget.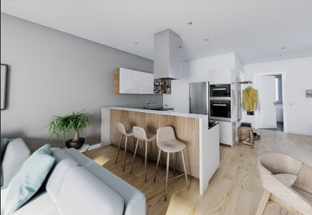 https://artland3d.com/wp-content/uploads/2023/01/Art_Land_Logo.png
0
0
admin
https://artland3d.com/wp-content/uploads/2023/01/Art_Land_Logo.png
admin
2020-04-03 21:32:25
2020-04-03 21:36:24
3D Architectural Walkthrough Company