We can say that 3D printing technology has found itself in almost every area of ​​human life. Therefore, the incredible popularity of additive technologies, which is increasing every day, is easy to be explained. Now, at the intersection of 3D scanning and 3D printing technologies, a service appeared a service for the production of 3D figures, that is to say sculptures.
What is a sculpture? This is not only smooth lines and regular shapes, but also a huge number of all kinds of small details that a huge composition can consist of.
Before humanity began to use innovative technologies, every, even the smallest detail, had to be poured in a special form, and then spent a long time on the final transformation of the product. Now, thanks to the STL format, the printer can print a design of absolutely any complexity and size.
Modern man can no longer imagine his daily life without cinema, television, music, computer games and many other cultural heritage of the twenty-first century.
These hobbies are with us everywhere. And many modern projects in different industries only stimulate interest from the audience. Remember how many breakthrough films, series, cartoons, music, and computer games have been released in the last 10 years.
Not just successful ones, but those who literally stirred up the industry … Hundreds and thousands.
3D printing prototype companies offer everyone whose hobby or work is related to cinema, literature, games and other industriesexclusive products–action figure 3D models designed and printed with photographic accuracy.
Action figure 3D models are created with maximum detail. The process of creating a figure begins with the choice of the image and poses, the formation of characters in logical sets. Then the sculptor sculpts a 3D model on a computer.
After the draft prototype is printed: it is not painted, has a rather low quality and serves to enable to evaluate the size, scale, understand which elements need to be fixed, where the details need to be strengthened, and where, on the contrary, removed.
Then a master model is made – individual parts are made which are then assembled into a single figure. Details are cast immediately in color, this allows to create high-quality figurines. If the master model is deemed suitable, metal molds are cast and a print run is created.
Action figure 3D model printing
Making figures on a 3D printer is a recreation of any character based on a finished or individually designed layout. Of course, these can be not only figures of people.
Animals, fictional creatures, vehicles and much more – there are practically no restrictions in modern 3D printing. Moreover! If necessary, it is also possible to create a unique character model if it has not been previously visualized.
Creating a unique model will take more time and require a long discussion of the details, but this way you get a real exclusive. For example, the hero of a favorite book that has not been filmed.Of course, the figures of characters from films, cartoons and games are gifts not only for children, although they can be of particular value to them.
Many adults are no less attached to their favorite characters – they collect posters, art, save pictures from the Internet, etc. For such people, a 3D figure will be a real find and a truly welcome gift for any reason.
There is another category of people for whom this service will be relevant: organizers of various thematic events, presentations, etc.
Small original figures have long become an indispensable "merch" at various festivals of comics, computer games, etc. They are sold and presented by visitors in large quantities. And demand is only growing every year, as well as in the industry of cinema, animation and games in general.
How to download and use STL files for a 3D printer for free? Many sculptors and designers consider additive technology to be a real breakthrough in their professional field.
You can only imagine how much time it took the designer to build the building model or the sculptor to grind the elephant figures from marble or any other natural stone.
Today, thanks to three-dimensional modeling, the creation of such products consists of several processes, including:
irradiation;
extrusion;
jet spraying;
fusion;
lamination.
Thus, it is enough to download the STL files for the 3D printer and transfer them to the equipment. Using a printer opens up an incredible horizon of possibilities for every creative person. Figures of characters from games, movies and cartoons can be printed on 3D printers as anything else in the world. These are a good idea for gifts for true connoisseurs.
3D printer for action figure 3D model
For a short period of time since their invention, these devices, "learned" to print volumetric parts from a wide variety of materials, ranging from the softest and most plastic materials to parts from various metals and concrete structures.Although printing mass-produced parts on a 3D printer is not cost-effective, but in terms of manufacturing exclusive and rare parts, this device 100% justifies itself.
Until recently, 3D printing was not accessible to the general public, but now many companies are acquiring 3D printing devices and provide various services for the population, whether it be creating concrete with an intricate and exclusive design in a summer cottage or creating an exact copy of some architectural structure for collections of interested buyers.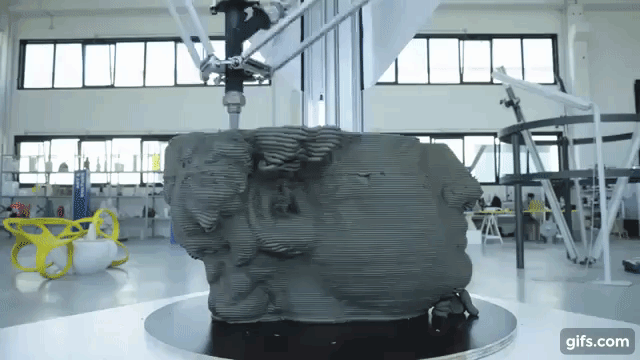 In addition to 3D printers, a machine for creating 3D figures, also a 3D scanner is needed that allow to scan a person to create a full-fledged 3D model with its subsequent printing. 3D scanners are quite expensive and rare equipment, and therefore, in addition to a narrow circle of specialists, until recently, few people heard about it. Also, it should be borne in mind that printing figures on a 3D printer should be as accurate and detailed as possible.
The appearance of the product directly depends on this and the more detailed and better the figure is, the better it is for the manufacturer. But, as a rule, a high-quality 3D scanner and a good 3D printer cost a lot of money, and such investments are not affordable for most novice entrepreneurs.
https://artland3d.com/wp-content/uploads/2023/01/Art_Land_Logo.png
0
0
admin
https://artland3d.com/wp-content/uploads/2023/01/Art_Land_Logo.png
admin
2020-04-08 17:32:07
2023-01-19 03:27:00
Action Figure 3D model