3D Production and Architectural Design
The architectural forms of buildings were originally born in the imagination of the architect in the form of harmonious and beautiful three-dimensional images.
The history of the development of architecture proves that the authors of buildings of all historical periods perfectly possessed 3D modeling tools, perfectly transferring monumental ideas on the plane of drawings.
It is simply impossible to erect a structure without understanding and masterly operating with such elements of three-dimensional design as shape and volume, planes and sections. Creating 3D architectural models, even at a primitive level, requires knowledge of the basic properties of materials and a complete understanding of building technologies.
The appearance of a modern computer and software graphic complex allows to create any three-dimensional models in architectural design. Such tools provide simply unlimited space for the creativity of architects, designers, film producers.
3D technologies have become familiar to us. We use them in everyday life, we love entertainment based on three-dimensional simulations, and we have already begun to learn in a virtual three-dimensional environment.
So let's see how, with the help of 3D modeling software, one can design and visualize his your dreams!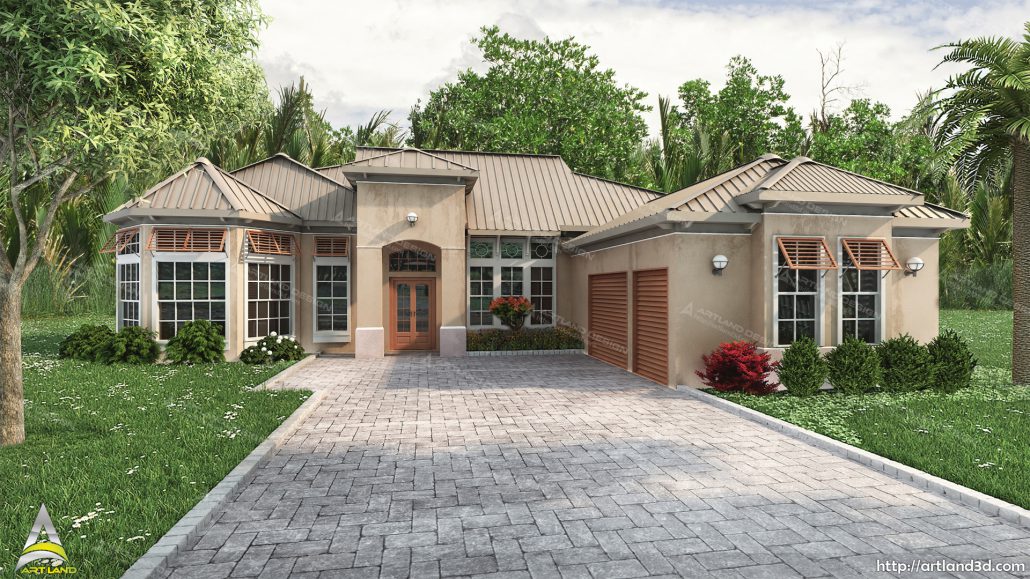 Scopes of use of 3D design
Agree, now it is absolutely impossible to even imagine modern architecture without three-dimensional design and visualization of a variety of objects.
In addition to traditional applications, these technologies have already taken a step into the future – in the field of 3D printing of houses.
All projects should have not only two-dimensional drawings, sections, views, but also a full-fledged section of 3D modeling of facades and interiors.
By developing, say, building facades in 3D programs, the architect has the opportunity to create a virtual model and attach it to a specific site on the ground.
All objects are created from the selected shape, which is part of the set of primitives of the 3D modeling program.
The library of primitives is so vast that it allows you to create any model of the real world using the necessary modifier.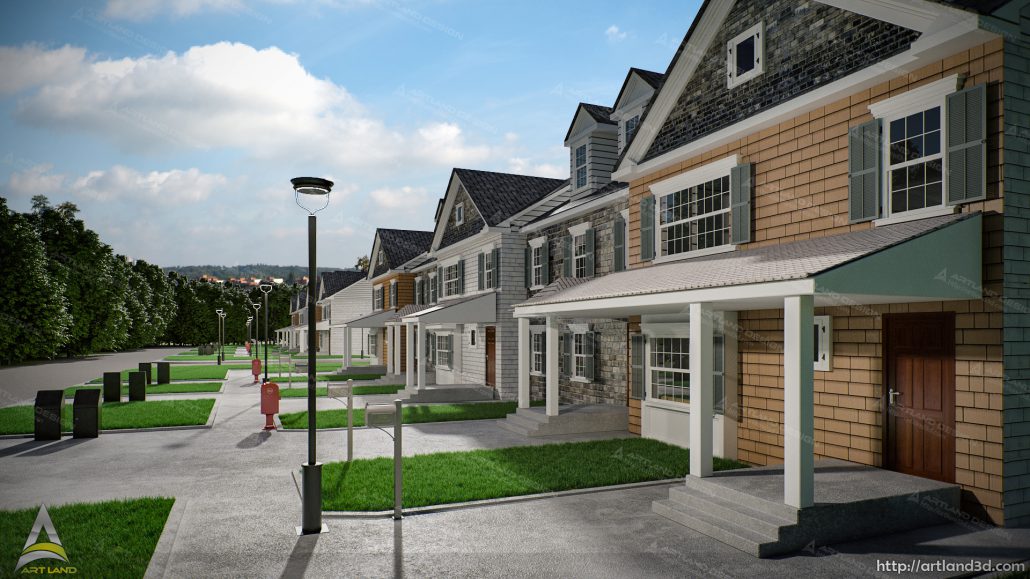 Using geodetic surveys, the three-dimensional design program automatically prints general layout drawings and profiles of roads and sites with red marks to the printer.
This allows you to reduce development time and reduce its cost. The modern three-dimensional design of any space allows to create a complete picture of the arrangement of furniture, heating systems, electrical wiring, fixtures, switches, type of glazing and filling openings.
This approach minimizes errors in terms of construction, decoration and decoration. You see the building not yet completed in full view, it already almost exists!
3D models of plant and animal objects of the real world create a virtual reality, where one can now enjoy how beautiful his garden will be or how stylish the surrounding area of ​​his business will look.
By determining the location of a physical object in 3D space, it is possible to design and very accurately implement even the most complex innovative ideas in the field of construction, decoration, as well as in landscape design.
The most advanced, most innovative developments in the field of 3D printers allow literally printing houses made of cement.
3D building printers are not yet perfect and have a rather high cost, they are sensitive to extreme weather conditions, they require a rather reverent attitude.
They do not allow interruptions in the supply of concrete mix and are not friends with the reinforcing cage.
Installation of jumpers and ceilings is performed by additional equipment. But houses using this technology are being built in record time and can have an incredibly bizarre design.
Naturally, to "print" such a house of the future is completely impossible without prior design in a compatible 3D program.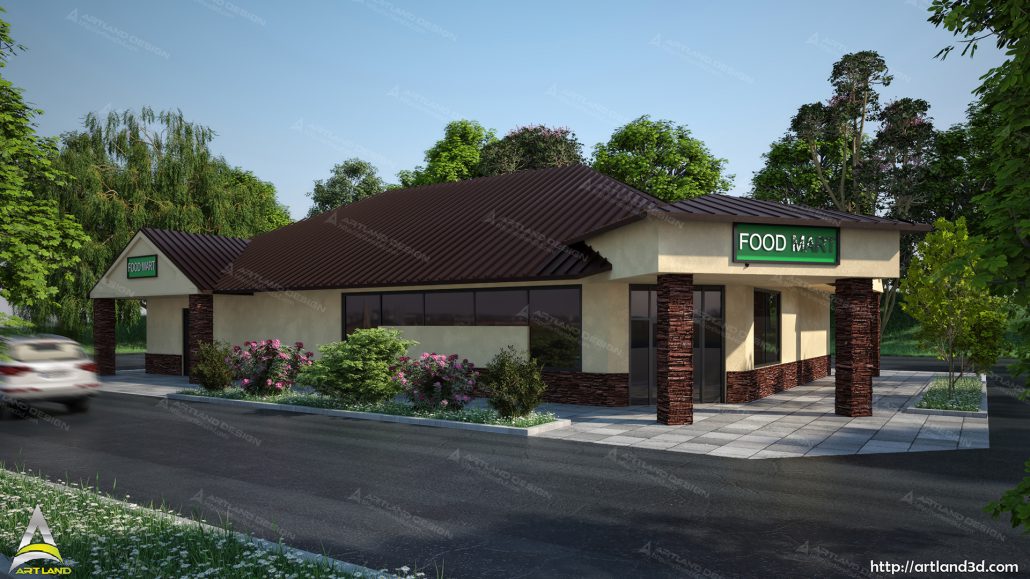 The scope of 3D modeling is not limited to architecture, construction and landscaping. 3D modeling is the foundation of modern gaming and multimedia space.
A few years ago, a three-dimensional science fiction film was the pinnacle of excellence in the film industry.
Now movies, cartoons and 3D games have become a matter of course. Creating 3D heroes for movies and VR games is a huge lucrative business.
Three-dimensional models are widely used in advertising. And to create them, use not only editors for modeling, but also the program Adobe Photoshop.
The most advanced direction in the field of VR and three-dimensional modeling of space is training simulations that allow you to quickly and safely prepare specialists in different fields.
This technology is even being introduced to train conductors who check tickets on buses!
3D modeling in production sector
As part of CAD (computer-aided engineering system) 3D-modeling can be performed optionally. The most technologically advanced and commonly used modeling software is 3D Max Autodesk.
The graphic editors of this company (Maya, Autocad and Mutbox) have no competitors in the tri-modeling.
Autodesk achieved these results by pursuing a policy of accessibility of the software package for students.
The development company has provided a special three-year license for students, which allows you to fully master the software and hone your working skills with it.
Naturally, 3D MAX programs are multilingual – they support different languages, including Russian. Carrying out three-dimensional modeling of objects, the designer gives an idea of ​​both individual models of parts, and their positioning and functioning as part of a product complex.
3D models of components, being part of the working draft, show the final version of the finished product (exterior or interior).
3D modeling tools are used to design and test the details of various devices and mechanisms, including high-tech ones. Having printed them on a full-size printer and tested, the designers can start factory production.
Three-dimensional technologies are in high demand in the automotive industry, where 3D models are created not only of parts, but also of car bodies.
This is the only way to bring innovations and advanced solutions to the market – constructive and for auto-design purposes.
The huge demand for 3D  modeling is observed in the pharmaceutical sector and, especially, in the field of prosthetics. Modern prostheses are designed so that they fit perfectly anatomically and fully perform the functions of lost limbs.
And, of course, the culmination of industrial 3D design is packaging. Careful study of form, functionality and design through 3D allows you to tremendously affect the sale of goods, and with them the profit of enterprises.
Sometimes superior packaging (even mediocre products) becomes a locomotive of sales.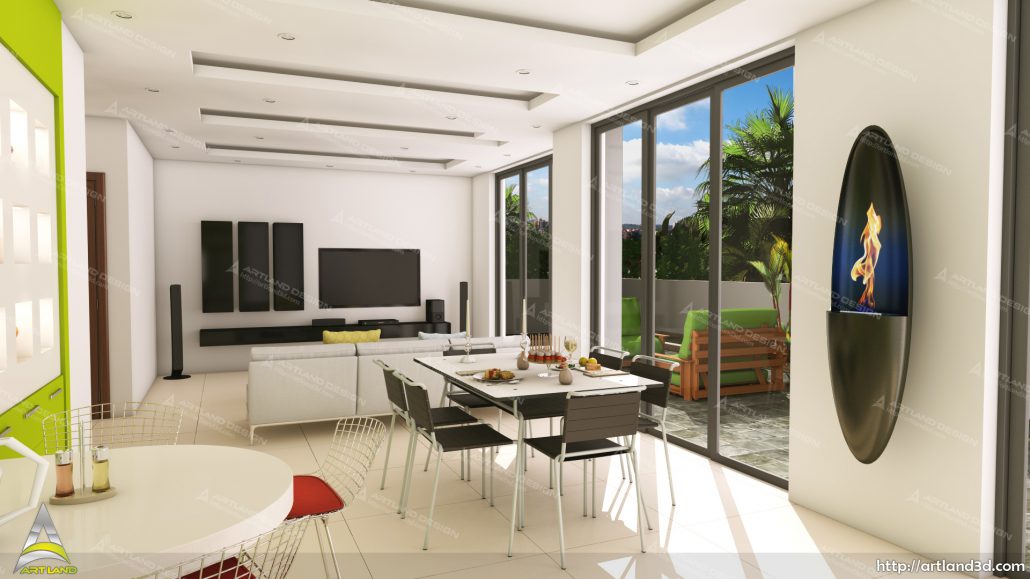 https://artland3d.com/wp-content/uploads/2023/01/Art_Land_Logo.png
0
0
admin
https://artland3d.com/wp-content/uploads/2023/01/Art_Land_Logo.png
admin
2020-04-08 14:21:10
2020-04-08 14:21:10
3D Production and Architectural Design